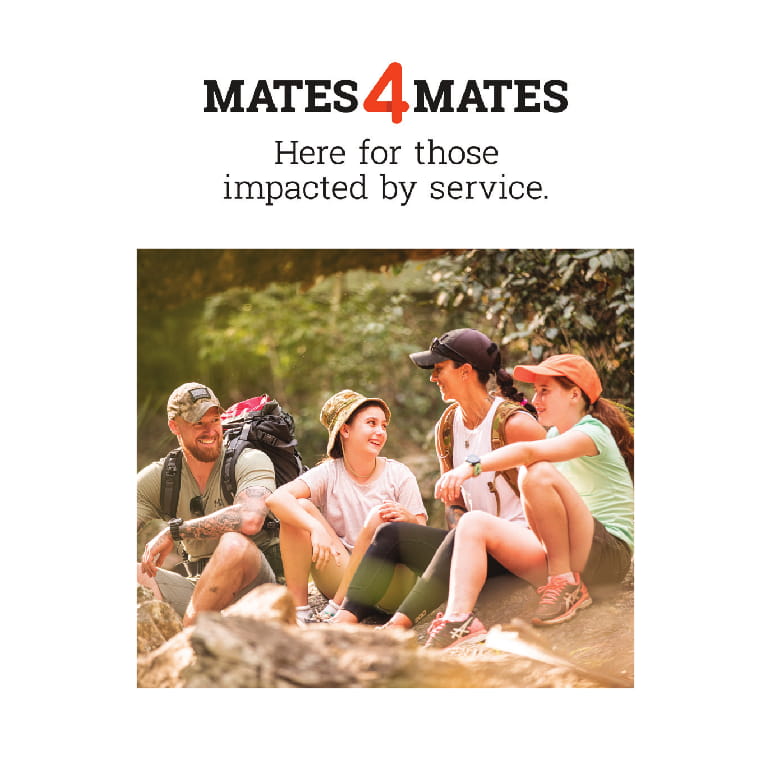 Military Rewards Charity in Profile: Mates4Mates
Mates4Mates is actively changing lives, one connection at a time. They provide a way forward for current and ex-serving Defence Force members and their families experiencing service-related physical injuries, mental health issues and isolation.
There are many pathways to recovery through the Mates4Mates psychology and physical rehabilitation services, skills and wellbeing programs, and social connection activities. They offer ongoing face-to-face and telehealth appointments with their experienced psychologists and exercise physiologists with a referral from your doctor.
Mates4Mates also offer a wide range of social connection activities and wellbeing programs to get involved with. From yoga classes, coffee support groups, and multi-day wellness programs to PT sessions, cycling trips, school holiday programs, and family barbeques, they have options to suit everyone.
"Mates4Mates has helped me to stay social. It gives me a reason to get out of the house and stay active while maintaining friendships." Chris*, Veteran, QLD
All services are offered at no cost and can be accessed through the Mates4Mates Family Recovery Centres in Brisbane, Townsville, and Hobart, as well as at their interim centre in Palmerston in the Northern Territory. They also deliver services through their Online Family Recovery Centre and in outreach locations to provide veterans and their families with access to support, no matter where they live.
To find out more about the work Mates4Mates do, please visit mates4mates.org
* Name changed for privacy reasons.