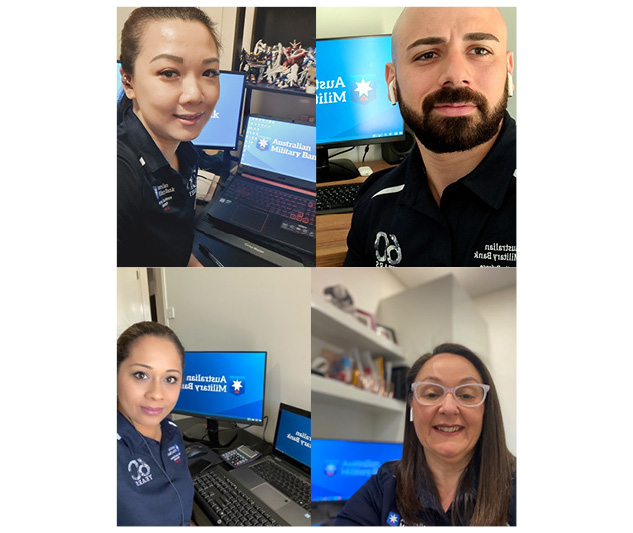 Your Bank during COVID-19

We are proud to have delivered continuous service to our members during COVID-19.
To accommodate the changing guidance from health authorities on safest practices for work and service delivery, we have transitioned our teams into being a flexible workforce with the capability to work from designated locations or remotely.
In addition to our core operations, our initiatives to grow and improve our bank have continued uninterrupted as we strive to deliver a more member focused experience.
Our Digital Sales Agents have been on hand helping our members with their product enquiries over the phone and online since the start of the pandemic and are still on hand ready to serve! If you would like to get in contact with our Digital Sales Agents for any of your lending product enquiries, please call us on 1800 752 349 between 8am and 5pm Monday-Friday (AEST).
Alternatively, you can email digitalsales2@australianmilitarybank.com.au