Barracks Insurance

Holding contents cover in communal Defence residential barracks means you can feel secure that your personal belongings are protected.
Australian Military Bank offers Barracks Insurance for accidental loss or damage to your contents such as laptops, digital media players and jewellery.
New for old
replacement Cover whilst
relocating
Cover whilst
deployed
Overview
The key features of Barracks Insurance are:
 
Contents cover in communal residential barracks
Cover when your place of residence is unoccupied due to deployment (upon application)
Cover whilst relocating
New for old replacement cover for contents
To request a quote or to apply for
Barracks Insurance
, call us on
1300 13 23 28
, or visit your nearest
branch
.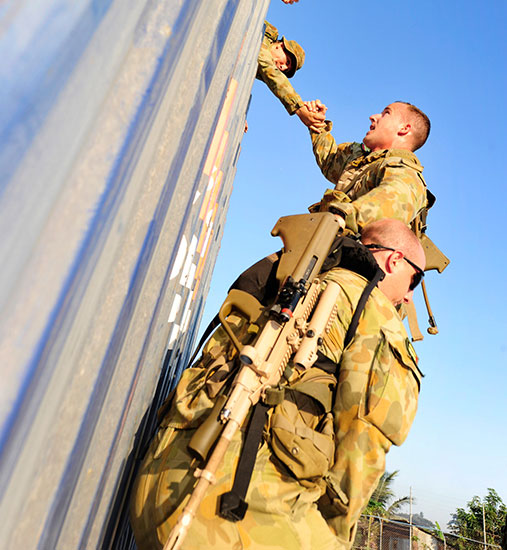 Inclusions
Here's a summary of the main inclusions on our Barracks Insurance:
 
Contents cover in communal residential barracks
Cover up to 30 days whilst relocating
Cover up to 270 days when your place of residence is unoccupied due to deployment (upon application)
Optional cover for accidental loss or damage to your valuables anywhere in the world, including whilst you are on peacekeeping duties.
New for old replacement cover for contents
Option to pay fortnightly or monthly at no extra charge
$30 million legal liability insurance
Cover for high risk items 
Cover for electrical motor burnout up to 15 years
Cover for home office equipment up to $15,000 
Cover for food spoilage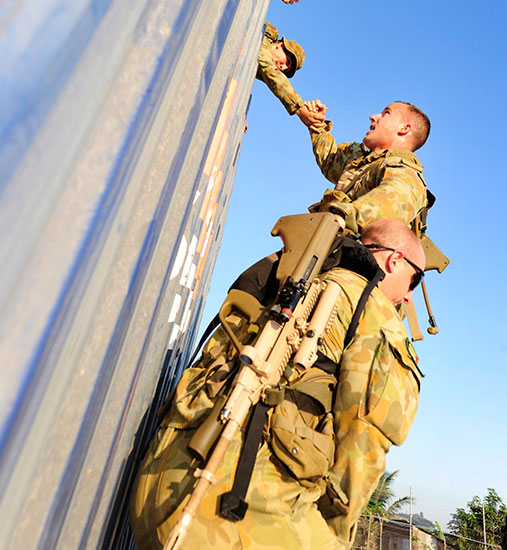 Questions
Here are the most common questions we get asked about our Barracks Insurance. Have a different question? Call us on 1300 13 23 28.
    
How long can I be covered for when I'm deployed?
If you're away from your place of residence due to deployment, you'll be covered for up to 270 days (upon application).
 
Am I covered if a personal belonging gets damaged whilst relocating between barracks?
Yes, your belongings are covered for up to 30 days whilst you're relocating.
 
Is liability insurance included in my policy?
Yes, you're covered for up to $30 million in liability insurance. 
 
If my belongings are damaged, will they be replaced with new items?
Yes, our Barracks Insurance includes new for old replacement. 
 
How do I make a claim?
To make a claim, just call 132294 and quote your policy number.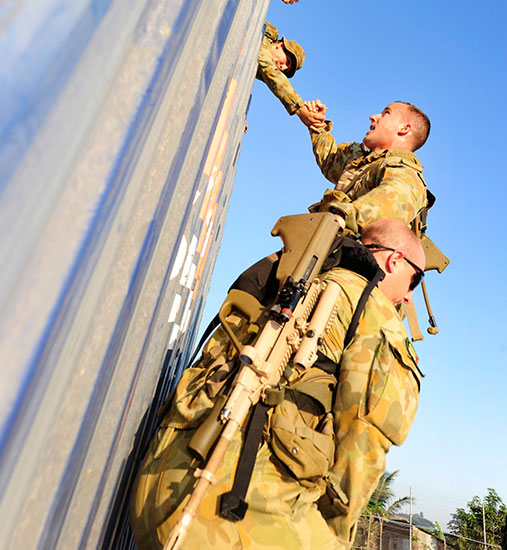 Use the arrows to scroll through the many Australian Military Bank Insurance options RESET
Special benefits for Defence personnel

Discount applies if you take out a Combined Home and Contents policy

Simple claims and affordable premiums

Cover whilst in communal barracks and on deployment

Cover for medical expenses and a variety of extras while travelling

Cover for caravan damage and theft

Cover for loss of rental income and essential repairs

Cover for damage, towing and transport

Repairs guaranteed for the life of the motorcycle
Note: Important Information please read

The small print
All insurance products issued by Insurance Australia Limited ABN 11 000 016 722 AFSL 227681 trading as CGU Insurance (CGU). In arranging for this insurance, Australian Military Bank acts under its own AFSL and under an agreement with CGU. We will receive a commission from CGU for arranging this insurance, details of which can be found in our Financial Services Guide available on our website. Any advice is general advice only and does not take into account your individual objectives, financial situation or needs ("your personal circumstances"). Before using this advice to decide whether to purchase the insurance policy, you should consider your personal circumstances and the relevant Product Disclosure Statement available at australianmilitarybank.com.au.