Landlord Insurance

Protecting a property you don't live in can be difficult but with Landlord Insurance, you'll have peace of mind knowing your asset is covered. 
With Landlord Insurance from Australian Military Bank, you'll have protection from fire, storm, flood and theft as well as cover for loss or damage.
Flood
cover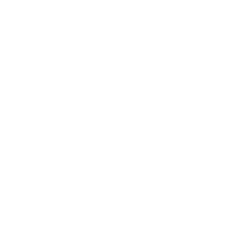 Cover for loss
of rental income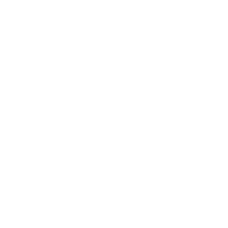 Cover for
temporary repairs
Overview
Landlord Insurance is offered through our Insurance partner CGU Insurance and includes:
 
Covers your property for loss or damage to the dwelling plus any fittings and furnishings
Cover for the standard events: fire, storm, flood and theft 
Optional cover for theft by a tenants 

You'll also have the option to include rental income protection which includes:
 
Cover for any loss of rent for up to 12 months in the event that your building is uninhabitable as a result of a damage to your property or a nearby property
Cover for up to $5,000 against rent default by your tenants. This option also protects you against theft by a tenant.
To request a quote or to apply for
Landlord Insurance
, apply
online
, call
1300 13 23 28
, or visit your nearest
branch
.
Benefits
Here's a summary of the main benefits of our Landlord Insurance:
 
Accidental breakage of fixed glass, basins, sinks, baths and toilets
Accidental damage (excludes loss or damage caused by a tenant or their visitors)
Architects, surveyors and legal fees, in addition to the building sum insured.
Burning out of an electric motor for motors up to 15 years old and 5hp.
Deliberate or intentional acts, vandalism or a malicious acts
Choice of liability
Flood Cover
Optional Loss of Rent cover
Optional Rent Default and Theft by a Tenant cover
Removal of Debris and Demolishing Costs, in addition to the building sum insured.
Water or liquid damage
Questions
Here are the top 5 questions we get asked about our Landlord Insurance. Call us on 1300 13 23 28 if you have a different question.
    
Can I be covered for theft by my tenants?
Yes, you can choose theft cover as an optional extra on your policy. 

Can I be covered for loss of rental income?
Yes, you can include optional rental income protection on your policy.

Can I be covered for rent default?
Yes, you can include rent default as an optional extra on your insurance policy.

Is legal liability included in my policy?
Yes, you have the choice of liability ($5 million, $10 million, $15 million or $20 million).

Am I protected against flood?
Yes, with Landlord Insurance you are automatically covered against flood.
Use the arrows to scroll through the many Australian Military Bank Insurance options RESET
Special benefits for Defence personnel

Discount applies if you take out a Combined Home and Contents policy

Simple claims and affordable premiums

Cover whilst in communal barracks and on deployment

Cover for medical expenses and a variety of extras while travelling

Cover for caravan damage and theft

Cover for loss of rental income and essential repairs

Cover for involuntary unemployment, death and/or disability

Cover for damage, towing and transport

Repairs guaranteed for the life of the motorcycle
Note: Important Information please read

The small print
Mortgage Protection and Loan Protection are issued by St Andrew's Insurance (Australia) Pty Ltd ABN 89 075 044 656 AFSL 239649 and St Andrew's Life Insurance Pty Ltd ABN 98 105 176 243 AFSL 281731 (collectively St Andrew's). These insurances are arranged by Australian Military Bank Ltd ABN 48 087 649 741 AFSL 237988 (AMB), of PO Box H151, Australia Square, NSW 1215, telephone 1300 13 23 28, under its own AFS licence and under an agreement with St Andrew's. Terms, conditions, limits and exclusions apply. Any advice given is general only and does not take into account your personal objectives, financial situation or needs. Before deciding whether to purchase or to continue to hold these products you should consider whether any advice is appropriate to your personal circumstances as well as the applicable Mortgage Protection Product Disclosure Statement or Loan Protection Product Disclosure Statement. AMB is unable to provide personal advice about these products. If you purchase a policy, AMB receives a commission of 20% of your premium (excluding any government charges or taxes).
All other insurance products issued by Insurance Australia Limited ABN 11 000 016 722 AFSL 227681 trading as CGU Insurance (CGU). In arranging for this insurance, Australian Military Bank acts under its own AFSL and under an agreement with CGU. We will receive a commission from CGU for arranging this insurance, details of which can be found in our Financial Services Guide available on our website. Any advice is general advice only and does not take into account your individual objectives, financial situation or needs ("your personal circumstances"). Before using this advice to decide whether to purchase the insurance policy, you should consider your personal circumstances and the relevant Product Disclosure Statement available at australianmilitarybank.com.au.